A new study of a meteorite that fell in Winchcombe supports a theory about the origin of water on Earth.
Scientists publish their first detailed analysis of carbonaceous chondrites meteorfalls in the Gloucestershire town in February 2021.
The new study, published in the journal Science Advances, suggests that carbonaceous chondrites like the Winchcombe meteorite may have played a key role in transporting material that helped form our planet's oceans.
It called the 4.6 billion-year-old rock "the most accurately recorded carbonaceous chondrite fall".
When it touched down at 9:54 p.m. on Feb. 28 last year, more than 1,000 witnesses reported the fireball, which was also captured by numerous video doorbells and dashcams.
Crashing into the driveway, the rock now provides convincing evidence that water reached Earth from an asteroid in the outer solar system.
Led by experts from the Natural History Museum and the University of Glasgow, the study found that the meteorite contained 11 percent extraterrestrial water and 2 percent carbon, the first of its kind found in the UK.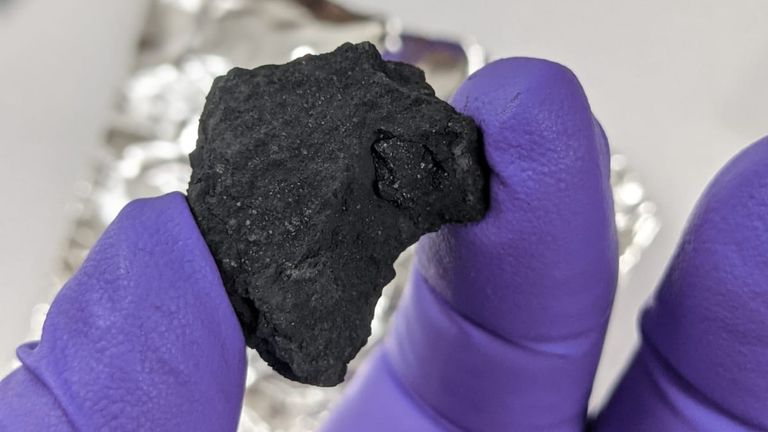 "Back in time"
In the earliest days of the solar system, most of the water was locked up in minerals that formed during chemical reactions between fluids and rocks on a "parent asteroid" near Jupiter.
By measuring the ratio of hydrogen isotopes in the water, the researchers found that it is very similar to the composition of water on Earth.
Dr Ashley King of the Natural History Museum and author of the paper said: "[It is one] The most primitive meteorite available for analysis, giving scientists a glimpse into the original composition of the solar system 4.6 billion years ago. "
Thanks to Winchcombe's "rapid recovery and management", less than 12 hours after the crash, the meteorite remained largely untouched by Earth's environment. This is important because some scientists say that due to the high temperature of the young Earth, most volatile materials, including water, would have been driven away.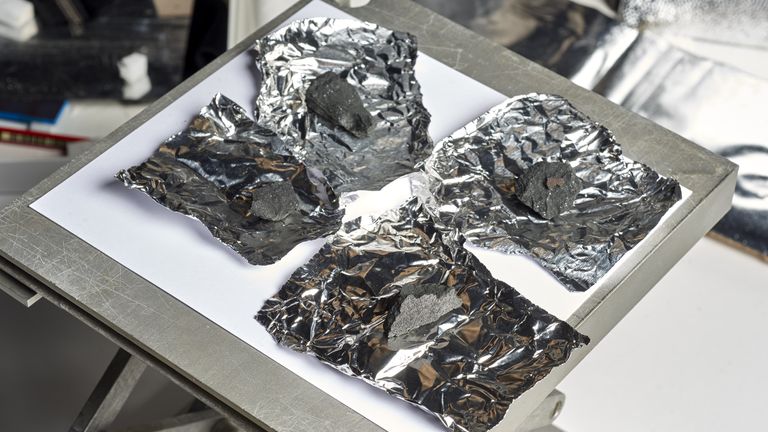 These results suggest that carbonaceous chondrites, which make up about 3 percent of all meteorites, are well suited to explain how the ingredients needed to kick-start the oceans and early life on Earth formed.
Dr Luke Daly, Lecturer in Planetary Earth Sciences at the University of Glasgow and author of the paper, said: "One of the biggest questions asked by the scientific community is how did we get here?
"This analysis of the Winchcombe meteorite gives us insight into how Earth has water – the source of so much life.
"Researchers will continue to study this specimen for years to come, unlocking more secrets about the origin of our solar system."