A TV reporter has been shot dead while covering the scene of a murder in Florida.
They were reporting on the fatal shooting of a 20-year-old woman in Pine Hills when the attack occurred.
Another Spectrum News 13 employee was injured while reporting from the scene west of Orlando.
Detectives also responded to a nearby property where a girl and her mother were found with gunshot wounds – the 9-year-old later died.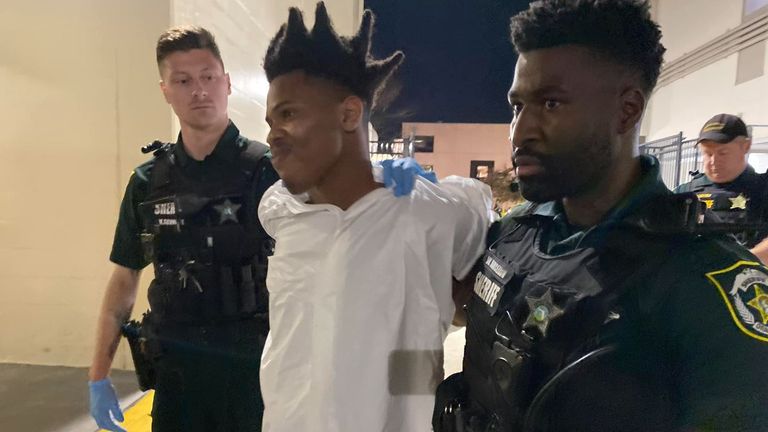 A 19-year-old man was detained at the scene of the latest shooting, and officials believe all three attacks are linked.
The suspect has been identified as Keith Melvin Moses, who has been formally charged with the murder of the first victim. Additional charges related to four other victims will follow.
The teen has a long criminal history — including gun-related charges, aggravated assault with a deadly weapon, burglary and theft, according to officials.
A photo released by the Orange County Sheriff's Office shows Moses smiling smugly while in custody.
Special Report: Gun Violence in America

At a news conference, Sheriff John Mina said it was a "terrible day".
He added: "No one in our community – including mothers, 9-year-olds, and certainly not journalistic professionals – should be a victim of gun violence in our community."
Mr Mina said the motive behind the shooting was not yet known.