Actor Annie Wersching, best known for her portrayal of FBI agent Renee Walker on episode 24, has died at the age of 45.
Wersching died Sunday morning in Los Angeles after a battle with cancer.
Her husband, Stephen Full, father of three sons, confirmed the news in a statement released to US news outlets.
"There is a huge hole in the soul of this family today.
"But she left us the tools to fill it. She discovered miracles in the simplest of moments.
"She didn't need music to dance to. She taught us not to wait for adventure to find you. 'Go find it. It's everywhere.' We'll find it.
"If I drive our kids, the love of her life, down winding driveways and streets, she'll yell goodbye! Until we're out of earshot and out into the world. I can still hear it ringing. Goodbye , my partner." I love your little family…"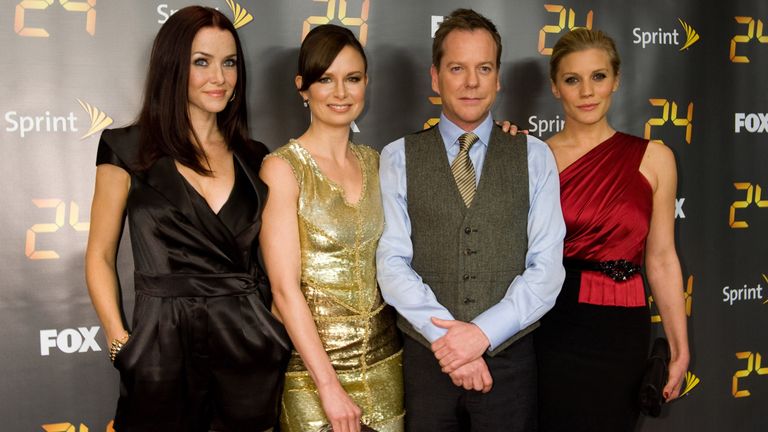 According to entertainment site Deadline, Wershing was diagnosed with cancer in 2020, but she continues to work and do what she loves.
Her co-star Kiefer Sutherland, 24, paid tribute to her, saying her death had "brought the light out of the world" and calling her one of the greatest actors he has ever worked with.
Wersching voices Tess in the video game The Last of Us.
Its creator, Neil Druckmann, tweeted: "We just lost a beautiful artist and human being. My heart is broken. Missed is with her loved one."
Actor Abigail Spencer, who appeared alongside Wersching on the sci-fi series Timeless, tweeted: "We love you Annie Wersching. We will miss you dearly."
Read more Sky News:
Kate Ferdinand announces she and husband Leo are expecting their second child
Julian Sands: 'Something went wrong,' says friend of missing British actor
Born and raised in St. Louis, Missouri, Wersching has appeared on dozens of television shows during her two-decade career.
Her first credits were on Star Trek: Enterprise, and she would go on to star in Seasons 7 and 8 of 24th Century, Bosch, The Vampire Diaries, Marvel's Runaways, Rookie and most recently Star Trek's Recurring role in Season 2: Picard as Queen of the Borg.