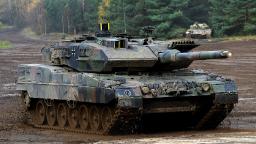 Two years ago, Moscow saw the U.S.-German standoff over the Nord Stream 2 gas pipeline as a litmus test of transatlantic strength.
Russia has invested heavily in a 750-mile subsea pipeline to Germany and hopes to boost global sales and economic clout with Europe and its power-hungry industries. Germany is the leading consumer country and has been involved from the start. Washington is not.
The U.S. does not want new bulky undersea supplies to displace old overland routes through Ukraine, providing vital revenue for Kyiv's increasingly westward-leaning leadership.
Russia's reasoning is that if Washington ends up blocking Nord Stream 2, then it will show that European power no longer flows through Berlin, but actually flows through the White House.
Fast-forward two years and read that a transatlantic dynamic post-Angela Merkel, and especially post-Russian President Vladimir Putin's failed invasion of Ukraine, has become one of the most pressing political issues plaguing the Kremlin.
Rare moments of steel leadership: German Chancellor Olaf Schulz has refused, in his words, to be "forced" to send tanks to Ukraine on his own – instead standing his ground and asking US President Joe Biden to join him in the venture, risking Putin's wrath — which points to a shift in transatlantic power dynamics.
Europe has been slow to react to deep rifts in U.S. politics and the uncertainty another Trump-style presidency could cause its allies. Decades of reasonably unshakable dependence on the United States, if not total trust, have given way to stubborn European pragmatism — and Germany is leading the way.
Read the full analysis Gentlemen