A former senior FBI official who oversaw an investigation into a Russian oligarch was accused of later trying to lift sanctions on a Kremlin-linked billionaire and taking money from him to investigate rivals.
Charles McGonigal, who headed the bureau's counterintelligence division in New York City from 2016 to 2018, was arrested Saturday at the city's JFK Airport after returning from the Middle East.
Most of the charges McGonigal faces relate to alleged activity that occurred after he retired from the FBI in 2018.
But he is also accused of taking $225,000 (£182,000) in cash from people who had worked for foreign intelligence agencies while he was an agent.
McGonigal allegedly hid his relationship with the former Albanian intelligence officer from the Bureau of Investigation from August 2017 until his retirement in September 2018.
He allegedly took cash from the person for his own financial benefit — hiding payments from the FBI — and traveled abroad with them, but the indictment doesn't characterize the payments to McGonigal as bribes.
"Mr. McGonigal has betrayed his solemn oath to America for personal gain and at the expense of our national security," said FBI Assistant Director Donald Alway.
The 54-year-old suspect has also been charged separately with money laundering and violating sanctions against Russia for allegedly receiving hidden payments from oligarch Oleg Deripaska after McGonigal retired.
Rusal founder Deripaska was among those placed on the U.S. Treasury Department's sanctions list in 2018 for alleged links to the Kremlin and its energy sector in response to Russia's alleged meddling in 2016. year US election. Both Deripaska and the Kremlin have denied any such interference.
McGonigal is accused of trying unsuccessfully to lift sanctions against Deripaska a year later and investigating rival oligarchs on his behalf in 2021 in exchange for money.
He pleaded not guilty in federal court on Monday to violating U.S. sanctions against Russia.
Prosecutors allege that McGonigal and a translator and Deripaska's associate, Sergey Sestakov, 69, tried to conceal Deripaska's involvement through a variety of means, including shell companies and forged signatures.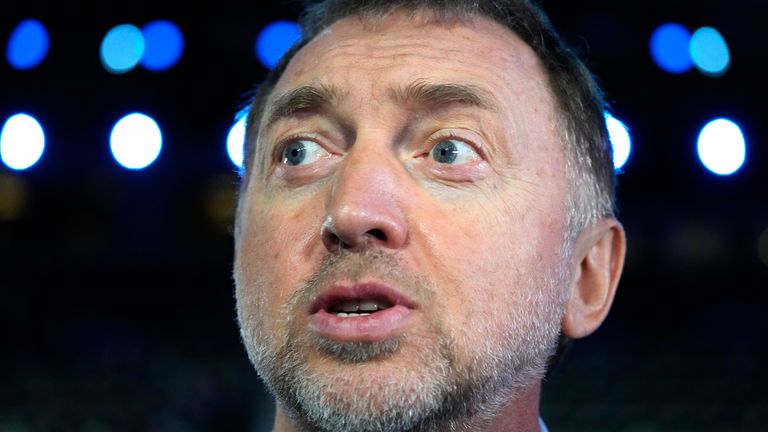 McGonigal and Shestakov are charged with violating and conspiring to violate the International Emergency Economic Powers Act, conspiracy to launder money and money laundering.
Shestakov is also accused of making material misrepresentations to the FBI.
Both McGonigal and Shestakov are being held at the Brooklyn Jail.
McGonigal joined the FBI in 1996 and began working on Russian foreign counterintelligence and organized crime.
While in New York, he investigated the 1998 bombings of US embassies in Tanzania and Kenya and the September 11, 2001 terrorist attacks.
In September, federal prosecutors in Manhattan charged Deripaska and three accomplices with conspiring to ensure his children were born in the United States, thereby violating U.S. sanctions.