Derek Stoll
picture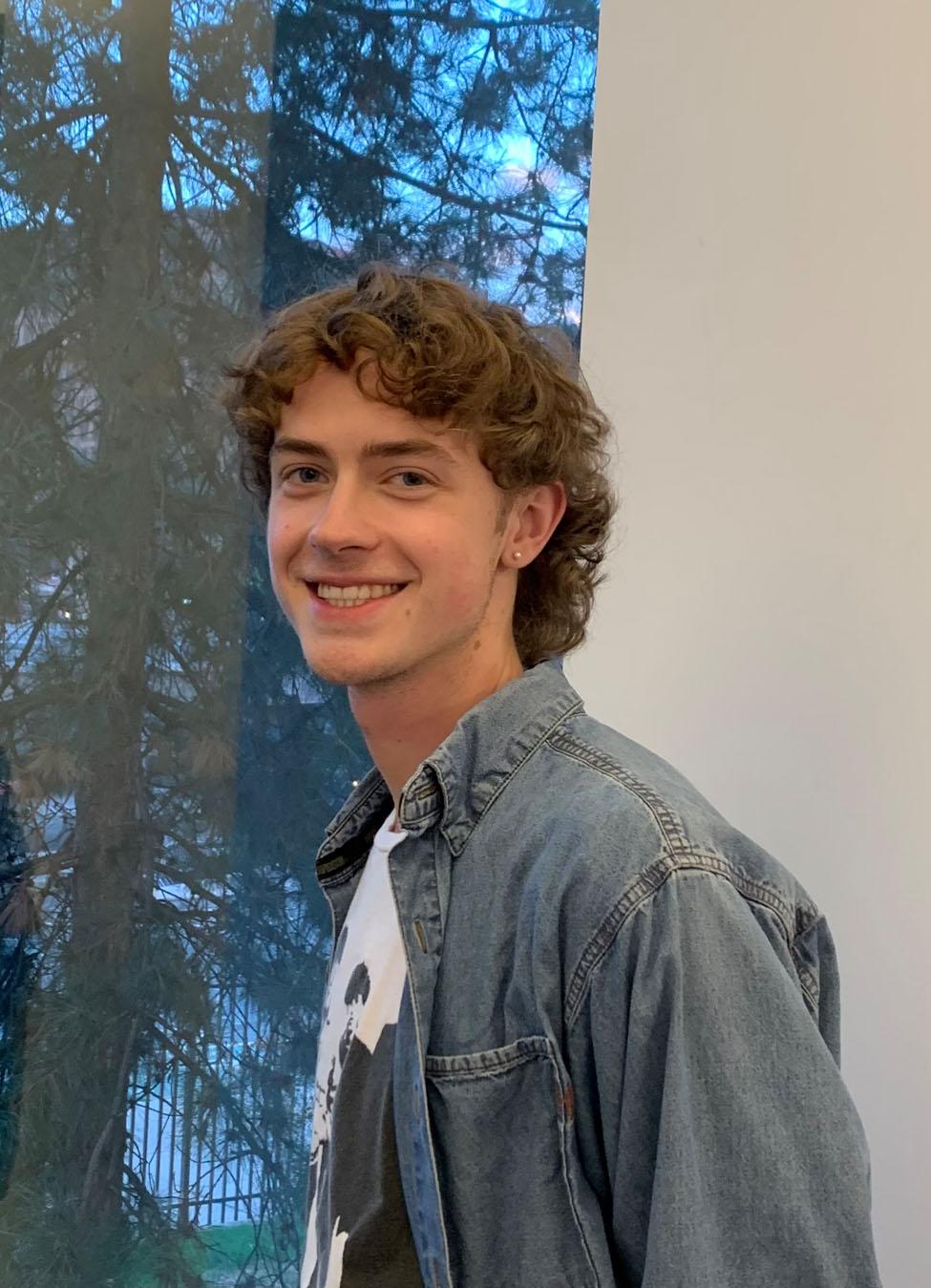 Class of 2023
Currently researching: BBA in Business Analysis, Minor in Finance
member: American Marketing Association
pronoun: he/he/his
Derek Storer, a BBA Business Analytics student, spent the summer of 2022 at Barclays before entering her final year at Lubin Business School. He credits everything he's learned in Lubin's classes to getting an internship and a job offer to work full-time at the institution after graduation.
Why choose Pace University and the Rubin School of Business?
When I decided where to go to college, I knew three things: I wanted to be farther from home, I wanted to be in a city, and I wanted to go to business school. Fortunately, Pace University checked all my options. However, when I applied to Pace, I never actually visited the campus. My first trip to Pace and New York City was in April 2019 for an accepted student event where I met professors, students, club representatives and others, which gave me the opportunity to get acquainted with the university. At that moment, it was clear that Pace University was where I wanted to be.
How can campus clubs help enrich your student experience?
Some of my favorite memories from Pace come from clubs on campus. During my freshman year, I was actively involved in the American Marketing Association (AMA), one of many student organizations at the Lubin School of Business. I was introduced to an amazing group of people – many of whom I am still close to – and gained hands-on experience on various projects. I brought this love to my sophomore and junior year as vice president and president, respectively. I always tell people that these positions make up my resume. I learned a lot about project management, communication, budgeting, and more, which set me up for future success. In fact, these skills helped me land a peer leadership position, a job as a campus tour guide, and eventually an internship at Barclays.
What is your favorite opportunity in Perth?
Being in Pace made me figure out who I was and what I wanted to do. If you met me in high school and put him next to "now me" I don't think they would recognize each other. Pace has a super receptive environment, thanks to being in New York City. You can really be whoever you want to be, so I've spent a lot of time building an identity that I can be proud of, both professionally and personally.
"Pace is a place with many resources and a huge network to help students achieve their goals. Whether it's joining a club, asking for help in a class, or starting a brand new business, use all the resources you have when you have them. ."
Throughout the summer, you interned at Barclays. How can the Rubin School of Business help you prepare for an internship?
The Rubin School of Business gave me access to all the best things New York City has to offer. From exciting courses to great teachers, I have a wealth of knowledge that has helped shape a path that excites me. In fact, my business analytics course was completed during my summer internship, where I had to navigate the banking world using my knowledge of Structured Query Language (SQL), Excel, project management and finance. My course at Lubin gave me real world skills that allowed me to thrive during my time at Barclays!
How has your internship shaped or influenced your career goals?
Internships allow me to use my classroom knowledge in the real world. I now have a better understanding of what I want to do in my career. I'm fortunate to work for such a great company that they spend a lot of time with their interns focusing on potential career paths both inside and outside the company. Specifically, I spent a lot of time in one-on-one meetings with employees across the company, listening to their stories, daily routines, and general advice. Luckily I got a return offer so I can officially say that my career will start at Barclays after Pace University!
Do you have any advice for other Rubin students?
Say yes to everything! I know the struggle of not knowing what I want to do or questioning whether I'm making the right choice, so just say yes. Whatever the experience is, even if you absolutely hate it, you'll get something out of it that will help you find what you really want to do. For example, I had no plans to join the electronic version of the AMA, but they told me I should apply. Fast forward to now, and these experiences have helped me find other opportunities and gather technical skills that I use every day.
What does #LubinLife mean to you?
When I hear #LubinLife, I think of welcoming, motivated and enthusiastic students who make the most of their time here. There is no shortage of opportunities, and you can always find something to take you to the next level. Whether in the classroom, club or internship, Lubin will help you access these opportunities and transform you into a full-fledged professional.
Connect with Derek