BioNTech has signed an agreement with the UK government to enroll up to 10,000 patients in clinical trials of personalized cancer treatments by the end of 2030.
The deal is a huge win for the UK, but new cancer treatments will only work if the NHS does the same.
mRNA-based vaccines have been an outstanding success of the COVID-19 pandemic. Convincing the company that pioneered them, BioNTech, to come to the UK was a coup for the Department of Health.
But with even basic cancer services failing in the UK, experts are tempering their enthusiasm.
"It's really exciting," says Sam Godfrey of Cancer Research UK. "But the government can't just cover the cracks with a shiny new announcement."
To date, more than 600 million doses of the Pfizer/BioNTech COVID vaccine have been administered worldwide, saving millions of lives. During the pandemic, BioNTech demonstrated that the time of mRNA vaccines has come.
That's why Deal with BioNTech Is the government's strategic success.
The pandemic has exposed the UK's lack of commercial expertise in mRNA vaccines. The deal, along with a deal last month with leading mRNA vaccine company Moderna, secures the UK's talent base.
Designing an mRNA vaccine against cancer is a very different challenge than COVID. But before the pandemic, cancer was a major area of ​​research for both BioNTech and Moderna.
Because mRNA is essentially a recoded form of DNA, it's relatively quick and easy to convert a patient's cancer DNA sample into an mRNA vaccine to give them. But so far, immunotherapy is not perfect.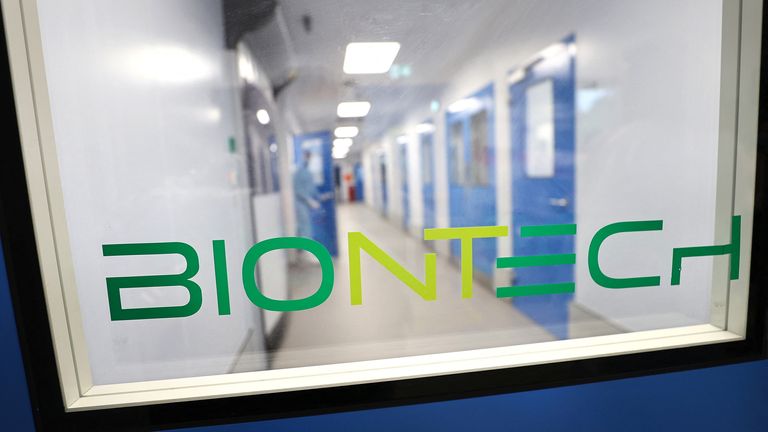 For a few people, they are a panacea, but overall, only 10 to 20 percent of patients benefit.
For pharmaceutical companies, the NHS provides the perfect environment to tackle the science of cancer vaccines.
Centralizing millions of patients in one health system makes it easier for them to be recruited and followed up in potentially life-saving clinical trials.
read more:
Pioneering cancer vaccine trial to start in UK in September
COVID cases: Infection rate jumps to six-month high after Christmas as one in 20 people in England tests positive
However, due to delays in cancer diagnosis and treatment, the NHS is struggling to deliver existing treatments, let alone hope to benefit from new ones.
The problem isn't just the pandemic. NHS England's target of having 85% of patients treated within 62 days of an urgent cancer referral has not been achieved since 2015.
Leading the world in the development of new cancer treatments requires world-leading medical services that we clearly do not currently have.